As an approved vendor for Klein ISD, it was our pleasure for Funtastic Learning Toys to be at the Fall 2022 Wunderlich Market Day.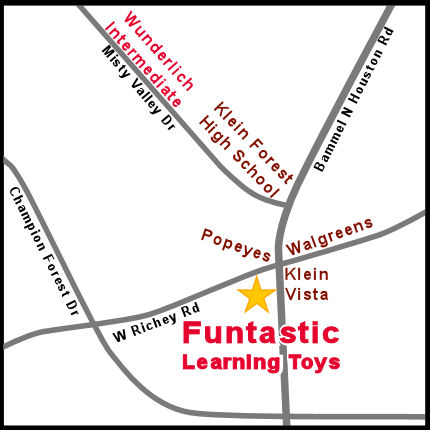 On October 1st, 2022, the Wunderlich Family Engagement Center held a "Fall 2022 Wunderlich Market Day" in the outside commons area at the school.
The main attractions at the event were a Car Wash fundraiser held by Wunderlich's Spirit Club as well as Bake Sale and other activities by the school. Other attractions included:
Booth offering handmade crocheted items
Booth offering custom jewelry
Booth by local dentist office giving away oral hygiene products
Booth by local Church DayCare offering enrollment
Food Truck offering Snow Cones
Food Truck offering TexMex food selection
Booth Vendors also offering TexMex
As seen in the picture above, Funtastic Learning Toys had a small assortment of the usual products we display at trade shows and conferences. We also handed out Scratch-Off cards (Simply Amazing Scratch Off Awards & Certificates – Funtastic Learning Toys) to the children visiting the booth with each card offering the child a free prize.
We also provided literature to promote community awareness about the Pre-Employment Transition Services offered by Texas Workforce Solutions. Funtastic Learning Toys is a Job-Skills Training site under the Pre-Employment Transition Services program.