Learning Is Best When Having FUN
Our Name Says It All. We provide products that add FUN to learning in all products from Funtastic Learning Toys.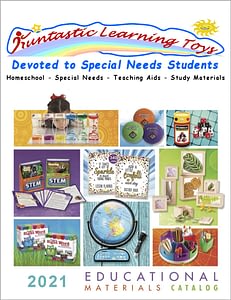 2021 Educational Materials Catalog & Special Needs Catalog
Our website has been updated to include the new products in our 2021 Educational Materials and Special Needs Catalogs. Our North Harris County store has 500 catalogs available for those needing a catalog. Teachers with an account can request a catalog delivered to them at their school.
Products by Starting Ages / Grades
Devoted to Special Needs Students, Funtastic Learning Toys Houston Store is open during COVID-19.
Popular in SPECIAL NEEDS Section