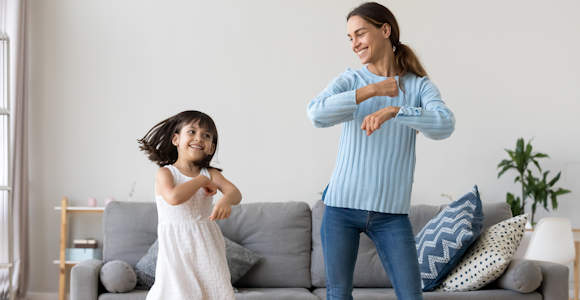 Art is a great equalizer — a universal language that helps people from all walks of life communicate in meaningful ways. Children, especially, have a spark that pushes them to create, play, and thrive in an imaginative world.
As Pablo Picasso famously said, "Every child is an artist. The problem is how to remain an artist once we grow up."
For children with learning disabilities, art can be a gateway into greater confidence, better social skills, and higher mobility. Here are some ways we can encourage involvement in the arts and how it can help these special souls, presented by Funtastic Learning Toys.
Encourage dancing
Dance is a great way for children with disabilities to learn about rhythm, sequences, and coordination. Taking personalized dance lessons from places like Allure Dance Studio can be a way for your child to be social, learn a new thing, and open up to folks around them. Dancing is good for you, too — so doing this with your child may be something you can look into.
Sign up for community art classes
Crafts encourage children to express themselves. Local art centers, museums, and sometimes colleges offer classes, which can be inexpensive or free. These types of classes can help children create social bonds with others, express themselves creatively through art, and this can be a powerful tool in your child's journey to find themselves.
Encourage your child to showcase their crafting talent in a class or at home!
Renovate your home
Hear us out. Fixing up part of your home that you don't use and repurposing it as a dance studio or art studio or writing room can be a great way to show your child that you care about their hobbies and give them a proper area for expressing themselves. You could even take a room that is already in use — maybe a guest bedroom or basement playroom — and divide it into sections for your child. Install a folding table and easels, if your child wants to draw or paint. Put crafting supplies in cubby holes made from an old bookshelf.
Invite your child to help, as well. Let them make the room theirs! Renovations also come with an added bonus — renovating and renewing part of the house could increase your home's appraisal value, if you decide to sell it at some point in the future.
Alternatively, if you're planning to move in the near future, consider looking for homes on the market that can accommodate your plans to have an at-home studio. Do some research into the local housing market to see what's available.
Drawing and painting
Art classes offer children a way to increase their mobility and coordination skills, as well. It can get them out of their comfort zone and encourage them to communicate with peers. Summer classes that supplement the regular school year will help keep students in practice for social skills and problem-solving abilities. Drawing and painting, especially, can improve these skills and help their neurons make critical pathways.
Use music as a teaching aid
When working with your child at home, remember that music and other art forms help lessons really "stick" with children. Music unlocks different parts of our brain, and children with disabilities can benefit from having more parts of their mind stimulated. Not to mention that music can improve memory and help children grow into mentally healthy adults.
Keep learning and encouraging
No matter what, it's imperative that your child knows you support them and their journey. Encourage their involvement in the arts and you will see them flourish.